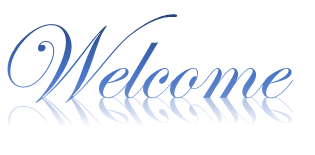 Welcome to the Hollin Hall Senior Center for Creative Retirement!
Hollin Hall is your place to connect, to a place to build new skills, form a community, and stay healthy and active.
Our mission is to enhance the Fairfax County community and quality of life for citizens 50 years of age or older by:
Promoting healthy lifestyles
Encouraging life-long learning
Facilitating community involvement
Supporting human service activities and programs in our community at large
Becoming a member of a Fairfax County Senior Center is easy. Your membership is good at any of the Senior Centers in the county. You will receive a plastic card with an individualized bar code that is ideal to write your name on in permanent marker.
Membership is open to persons 50 years of age and who meet eligibility requirements and who have paid their annual membership dues to the Fairfax County Department of Neighborhood and Community Services (NCS) Senior Centers. Participants have access to all Fairfax County Senior Centers and can participate in community programs sponsored by NCS. To remain a member in good standing dues must be paid annually. Memberships are non-transferrable.
Simply visit the Senior Center of your choice and fill out a membership form. Bring with you one form of identification with your current mailing address.
Go to Request for more Information form.
---
PLEASE READ CAREFULLY
Terms of Membership
Participation Guidelines:
To qualify for membership at Neighborhood & Community Services (NCS) Senior Center Eligibility, a participant must be 50 years of age or older.
---
SENIOR CENTER FEEs and Eligibility

Membership Fee: The annual fee for Fairfax County residents is $48 per person. Residents below specified income levels may request a variance with required documentation. Non-Fairfax County residents pay $100 and are not eligible for a variance.
Click the link to see the current fees for membership.
Fairfax County – Senior Center Membership Eligibility and Fees
---
Confidentiality & FOIA:  In accordance with the Privacy Protection Act of 1976, the requested information list in the membership form will be used only to coordinate activities of this agency.  Understand that some of the information contained in the membership form may be released to a person who requests such information in accordance with the requirements of the Virginia Freedom of Information Act.  As this statement indicates, not all information collected is subject to availability under the FOIA.  Medical information, anything relating to mental or physical well-being, social security numbers, and letters written to DNCS regarding participants or personnel are exempt from FOIA requests.
---
Emergency Treatment: Senior Center staff have permission, in the event of an emergency to: (1) notify your emergency contact and/or (2) at your expense utilize the most convenient rescue squad vehicle or ambulance to transport you to the nearest hospital.
---
Photograph: By signing the membership form, you give your permission to be photographed and/or videotaped, unless a separate written request not to be photographed/videotaped is submitted to NCS. The media may be used by Fairfax County or the Senior Center Council to promote Senior Center activities in printed or electronic format, and you give permission for that use.
---
Personal Insurance and Security: You should carry personal insurance covering yourself while participating in Fairfax County programs. You are responsible for securing your own personal possessions.
---
Trips: Participation in trips is subject to an assessment of your safety by Senior Center staff.
---

MEMBERSHIP Information Request
Enter any comments or questions in the Your Message box and Send.