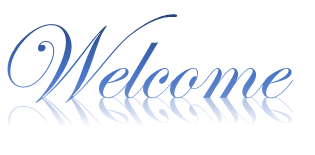 Welcome to the Hollin Hall Senior Center for Creative Retirement!
Hollin Hall is your place to connect, to a place to build new skills, form a community, and stay healthy and active.
Our mission is to enhance the Fairfax County community and quality of life for citizens 50 years of age or older by:
Promoting healthy lifestyles
Encouraging life-long learning
Facilitating community involvement
Supporting human service activities and programs in our community at large
Becoming a member of a Fairfax County Senior Center is easy. Your membership is good at any of the 13 Senior Centers in the county. You will receive a plastic card with an individualized bar code that is ideal to write your name on in permanent marker.
Membership is open to persons 50 years of age and who meet eligibility requirements and who have paid their annual membership dues to the Fairfax County Department of Neighborhood and Community Services (NCS) Senior Centers. Participants have access to all Fairfax County Senior Centers and can participate in community programs sponsored by NCS. To remain a member in good standing dues must be paid annually. Memberships are non-transferrable.
Simply visit the Senior Center of your choice and fill out a pink membership form. Bring with you one form of identification with your current mailing address.
Go to Request for Information form.
---
PLEASE READ CAREFULLY
Terms of Membership
Participation Guidelines:
To qualify for membership at Neighborhood & Community Services (NCS) Senior Centers, a participant must be 50 years of age or older and with or without a reasonable modification be:
50 years of age or older.
Able to independently negotiate center facilities/field trip locations safely.
Able to get on and off a county vehicle independently and follow safety procedures.
Able to understand and carry out directions from staff.
Able to recognize and respond appropriately to emergency situations.
Able to participate appropriately in a social setting using respectful manners and language.
Able to eat independently.
Able use rest room unassisted
Poses no risk to self or others.
An individual who requires assistance with activities of daily living may be able to join in center activities if he/she has a companion or family member with them at all times and approval from center director• 50 years of age or older.
Code of Conduct: 
All participants must comply with the following Code of Conduct. Inappropriate behavior is not permitted at senior centers. Inappropriate behaviors include but are not limited to:
1)     inability to exhibit self-control and appropriate self-conduct
2)     use of abusive, insulting, obscene, or racially derogatory language
3)     theft
4)     destruction of equipment or supplies
5)     harassment of any kind to other participants or staff members
6)     physical or sexual assault, battery, or improper touching
7)     possession or consumption of illicit drugs, alcoholic beverages, or public
intoxication
8)     loitering, smoking, gambling, solicitation, or panhandling
If the Code of Conduct is violated you must leave the Senior Center and will be subject to the progressive disciplinary actions outlined in NCS Agency Policy and Procedure No.1 06, to include denial of your continuation in the program.
---
SENIOR CENTER FEE STRUCTURE FY 2016
Guest Fee: An individual (50 and over) can obtain a guest membership for up to 10 days on an annual basis. The daily fee for a guest membership is $5.00 (10 day passes are $50.00).
Membership Fee: The annual fee for Fairfax County residents is $48 per person. Residents below specified income levels may request a variance with required documentation. Non-Fairfax County residents pay $100 and are not eligible for a variance.
Fee for residents is based on gross household income and marital status
Out of county fee will be $100 per person.
Out of county guest fee will be $10 daily.
Proof of residency will be required. For example, Virginia driver's license, voter registration card, or utility bill with your name and address listed are the types of proof required.
Membership Fee Structure
These figures are based on 225% of the U.S. Federal Poverty Guidelines
Residency
Annual Income
Registration Fee
Fairfax County Resident
$26,259 and above (single)
$35,394 and above (married couple)
$48.00
Fairfax County Resident
$26,258 and below (single)
$35,393 and below (married couple)
$24.00
Non-Fairfax County Resident
N/A
$100.00
Fairfax County – Senior Center Fees and Eligibility
---
Confidentiality & FOIA:  In accordance with the Privacy Protection Act of 1976, the requested information list in the membership form will be used only to coordinate activities of this agency.  Understand that some of the information contained in the membership form may be released to a person who requests such information in accordance with the requirements of the Virginia Freedom of Information Act.  As this statement indicates, not all information collected is subject to availability under the FOIA.  Medical information, anything relating to mental or physical well-being, social security numbers, and letters written to DNCS regarding participants or personnel are exempt from FOIA requests.
---
Emergency Treatment: Senior Center staff have permission, in the event of an emergency to: (1) notify your emergency contact and/or (2) at your expense utilize the most convenient rescue squad vehicle or ambulance to transport you to the nearest hospital.
---
Photograph: By signing the membership form, you give your permission to be photographed and/or videotaped, unless a separate written request not to be photographed/videotaped is submitted to NCS. The media may be used by Fairfax County or the Senior Center Council to promote Senior Center activities in printed or electronic format, and you give permission for that use.
---
Personal Insurance and Security: You should carry personal insurance covering myself while participating in Fairfax County programs. You are responsible for securing your own personal possessions.
---
Trips: Participation in trips is subject to an assessment of your safety by Senior Center staff.
---

MEMBERSHIP Information Request
Enter any comments or questions in the Your Message box and Send.