Trip Schedule

Discover and Explore!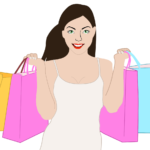 Sign up In Purple Binder in Lobby
Cost is $1 due on the day of the trip.
10:15 a.m. – 2:00 p.m.
Click on the Name and go to the website.
Wednesday Trips of Necessity (Shop 'N Nosh) require a 5-person minimum sign up for the trip to occur.  Please alert staff if you have signed up for a trip in advance and need to cancel.
May 2017
May 3
A taste of Italy at affordable prices with a varied menu.  A favorite of all!
Falls Church
May 10
Lunch at Fontaine Caffe and Creperie
Cafe serving sweet & savory crepes (plus other French fare), alongside wines, ciders & craft beers.
Shopping in Old Town Alexandria
May 17
Trader Joes'
A unique grocer with weekly, new seasonal products, flower/garden items and more! Lunch on your own.
Old Town Alexandria
May 24
Tuesday Morning & Lunch at Namaste
Shop for unique one-of-a-kind gift items, home goods and confections. Dine at Namaste, serving a wide range of traditional Indian & Nepalese specialties.
Rose Hill, Alexandria

May 31
Eleni's Greek Taverna
Casual, family-owned outpost dispensing sizable portions of classic Greek & American dishes all day.
Hidden gem in Springfield, VA!

June 2017
June 7
With the Classic Pasta special, buy one Classic Pasta, or a specially featured dish, and get a Classic Pasta to take home at no additional charge!!
Springfield Town Center
June 14
Secret Garden Cafe
Relaxed restaurant in an 1840 home with a garden patio, serving American fare with global twists.
Occoquan, VA
June 21
Los Tios Grill
Tex-Mex & Salvadoran dishes & margaritas are served in a colorful space with sidewalk seating.
Del Rey, Alexandria
June 28
Red Lobster
Lunch specials starting at $7.99 and served with unlimited Cheddar Bay Biscuits! Add a side salad for additional cost. Get your seafood on!