Trip Schedule

Discover and Explore!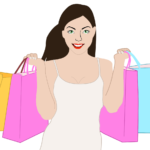 Sign up In Purple Binder in Lobby
Cost is $1 due on the day of the trip.
10:15 a.m. – 2:00 p.m.
Click on the Name and go to the website.
Wednesday Trips of Necessity (Shop 'N Nosh) require a 5-person minimum sign up for the trip to occur.  Please alert staff if you have signed up for a trip in advance and need to cancel.

January 2018
Jan. 3
Happy New Year! 🎈
Southern BBQ and amazing sides.
Y'all come on down to the west end of Alexandria!
Jan. 10
Hard Times Cafe
Try the Cincinnati Chili Yum Yum
Old Town
Jan. 17
Springfield Town Center
Get out of the house, walk the mall, and have some lunch.
Springfield

Jan. 24
Ramparts Restaurant
And a really nice little shopping center with a wild bird store, card shop, Great Harvest Bread bakery & Recollections gift shop.
Fairlington area of Alexandria – American fare

Jan. 31
Whole Foods – Old Town

Old Town Location – check out the lower pricing!!! Get lunch at the salad / hot bar
February 2018
Feb. 7
A Favorite in Texas is now in our backyard. Genuine Tex-Mex!
Located in Springfield
Feb. 14
Yve's Bistro
Valentine's Day at a French Bistro Ooh LaLa!


Located in Alexandria/Hoffman Center

Feb. 21
House of Dynasty

Celebrate Chinese New Year-located in Hayfield

Feb. 28
London Curry House
Indian Food
in the west end of Alexandria