For more information Ask A Question
Leisure and Health Activities Calendar
Click on an Activity for a description.
---
—
Hollin Hall Senior Center Annual Bazaar/Craft Show
CRAFTERS: The date for the 2017 Hollin Hall Senior Center Annual Bazaar/Craft Show  has not yet been announced.  It is usually held in October.
$40.00 (TBR) fee includes the provision of a 6 foot table and one chair.
Contact center staff for more information.
---
Arts – Painting
Monday
Watercolor, Acrylic Painting Projects. We will also work on projects selected by the class. I look forward to seeing everyone there.
---
 Art Room Open
Friday, 9 a.m., Room 109
Art space is available on Friday each week to Center members. It offers a unique opportunity to work in an environment outside the home. Here one can pursue painting in the media of choice.
We welcome members to come by and perhaps join us and share ideas.
TOP
---
In-house Band
Thursday
The Hollin Hall Band is an eclectic mix of musicians who play a variety of musical instruments.
All levels of play welcome….come join in the fun.
TOP
---
---
Billiards Boutique [For Organized Play]
Monday, Wednesday & Friday
The 'Billiards Boutique' is open to all users. All are welcome.
---
Bridge- 4H's Duplicate Bridge
Monday
Sanctioned duplicate bridge, all levels.
TOP
---
Bridge – Tuesday Social Bridge
Tuesday
Social bridge with Chicago scoring with a maximum of 12 tables. You do not need a partner and we welcome all levels of players. We have a Holiday Luncheon Party every December.
Coffee and tea (25¢ donation) is always available and bridge players
bring refreshments. Assistant 'team' leaders are George Brown, Jim Logan, and Sandy McDougall. Hospitality team leader is Claire Forster.  Birthday cakes are welcome at any game and must be provided by a family member or a friend. Bring your own plates, forks and napkins.

TOP
---
 

Bridge – Duplicate
Wednesday
Non-sanctioned duplicate bridge.
Intermediate level playing skills. Must have a partner. A great place to socialize, make new friends, stay active and alert. Come and enjoy yourself and go home happy.
TOP
---
 Bridge – 4 H's Duplicate Bridge
Thursday
Sanctioned duplicate bridge, all levels.
TOP
---
 

Bridge – Party Bridge
Friday
Party Bridge is for everyone, five rounds of bridge, different partners every round. Come, socialize, make new friends, have a great time and leave happy.
---
 

Canasta
Wednesday
Canasta – Hand & Foot Version.
Don't know how to play? No worries – we'll teach you!
All are welcome! No sign-up required.
TOP
---
Singing Group
Thursday
Seniors cannot sing!?! That's a myth!! Come each Thursday from September to June, and join seniors crooning to enchanting American oldies and popular songs especially prepared for you. We even have a collection of international songs you will enjoy singing. Everything you need is provided, just bring along your voice.
---
Weekly Dance for PD-free
Dance for PD meets every Wednesday (except the first Wednesday)
For people with Parkinson Disease and their care-partners.
This program is offered through Bowen McCauley Dance provide weekly dance and movement to those with Parkinson's and their care-partners; free of charge. Besides the health benefits, dance takes the mind and spirit away from the thoughts of disease, disability and social isolation.
Call 703-765-4573 for more information.
---
TOP
–

 

Dancing
Wednesday
Casual and fun dancing for better  health and well-being. Enjoy a variety of music and styles including waltz, tango, polka, oldies, foxtrot, Latin and country.
*MEN* BRUCE  LEE LIKED TO DANCE!!
TOP
---
Line Dance
Friday,  no class on the first Fridays
Class dances to a variety of music including: waltzes, mambos, rhumbas, oldies, and pop music. All dances are preceded by instruction in steps used to perform each dance. This is a beginner class.
TOP
---
Dominoes – Mexican Train
Fridays
A Multi-player game — Each plays independently – Variations include: double – 9 – 12 – 15 – low score wins.
This strategy game is considered to be a brain challenge. A popular and fun, party game where each player makes a train track. Everyone can play on the Mexican Train Track. Come join us for fun and friends where the choo-choo – "Whoo-whoos".
TOP
---
Harmonica
Friday
HARMONICA – IS EASY TO LEARN – FUN TO PLAY
COME JOIN US – WE'LL SHOW YOU THE WAY.
No need to read music, just play the numbers 1 through 10 that match the holes on the harmonica. In just weeks you will be playing your favorite melodies. It's also a great way to improve your lungs, breathing capacity, and learning process while making great new friends.
TOP
---
Mah Jongg
Tuesday & Friday
We use the National Mah Jongg League Card to play this popular Chinese game of skill, strategy and calculation. We meet every Tuesday and Friday from 1 to 3:45 pm. All are welcome. We teach beginners and have cards available for purchase.
TOP
–
---
Needlework Group and KAPS FOR KIDS
Tuesday
The Needlers knit and crochet hats and scarves for our ongoing 'Kaps for Kids' project. These items are distributed to local schools, UCM and Rising Hope for disadvantaged children along the Route 1 corridor. In addition to the Kaps for Kids project, we make handcrafted items for the October HHSC Bazaar.
We welcome all needlers to join us.
TOP
---
Parkinson's Support Group
Wednesday
A support group for PD patients, caregivers, and friends. We have speakers, demonstrations, discussion on topics of mutual concern. All Welcome. We are affiliated with the Parkinson's Foundation of the National Capital area.
For more information 703-768-8232
---
Picture Puzzles
Any time, any day, outside Room 216
Always a puzzle in the works, you can add a piece here and a piece there. This is an opportunity to work with picture puzzles (jigsaw) at anytime at Hollin Hall. Donation of puzzles with 'NO MISSING PIECES' are gratefully accepted.
TOP
---
Ping Pong (Table Tennis)
Tuesday & Friday
We have 2 tables and generally everybody plays everybody (round robin style) and games are 21 points. Balls are furnished and some used paddles are available. Generally 3 to 7 people show up each day.
---
Pinochle
Monday & Thursday
The pinochle club has been meeting for fun, friendship and cards since 2001. If you are a pro, a beginner or are just interested in learning a new game, come and join us.
If you would like more information please leave a note for Dorothy Murphy in the Main Office.
TOP
---
Local Quilters
2nd and 4th Thursday of the Month
---
Shop and Nosh Trips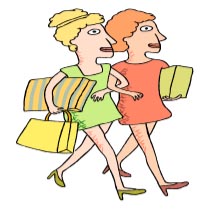 Sign Up at the Main Office, $1 pay on the day of the trip.
Schedule
–
Lunch and shopping. Bus usually leaves at 10:15 and returns at 2:00.
TOP
---
—
Tai Chi
Thursdays
Instructor: Tom Yeh, Certified Master
A Chinese martial art practiced for its personal defense and health benefits.
The Tai Chi Exercise Class, for the benefit of all seniors, is a low impact exercise form that, over time will lead to a healthier life style; while easing joint movement, increasing balance and reducing stress levels. This is an on-going exercise program that may be continued over the rest of one's lifetime.
Tuesdays,
The intermediate class is open to those that have completed a year in the Beginning Tai Chi Class.
Wednesdays
The Advanced Tai Chi class is open to those that have completed the Beginning and Intermediate Classes and meet the minimum requirements for the Advanced Class. In this class one-on-one personal defense techniques are demonstrated. In addition, ritualistic Tai Chi use of both sword and saber is also taught.
TOP
---
Tap Dance
Thursdays
---
Third Friday with the Mount Vernon Swing Band
Third Fridays
This is also another "family friendly" event. It is open to the community.
The performers are with the Mount Vernon Swing Band under the leadership of Mr. Owen Hammett.
Cost: $4.00 per person. Light refreshments served.
---
VIP Group (Visually Impaired Persons)
Monday & Wednesday
This group consists of individuals with varying degrees of vision loss. Members of this group are invited to participate in any of the activities that interest them at the Center. The scheduled program provides time for socialization, low impact exercise, recreation and educational activity.
---
–
Yoga
Tuesdays
Build strength, flexibility and balance with this gentle, accessible yoga practice. Classes, right now, are eight week sessions. They are sequenced and modifications are offered to allow people of all ages, sizes, and fitness levels to find grace and JOY In movement. Experience the peace and vitality that yoga can bring.
Sign up in the main office-8 week sessions as scheduled.