For more information Ask A Question
Click on the Club name to get details
CLUB DIRECTORY
---
AARP Mount Vernon Chapter #3198
1st Friday,
September through June
Everyone is Welcome to our regular meeting that is held the 1st Friday, September through June. It's a great time to get together with friends and neighbors, fun for all. We always have a short business meeting, followed by a special program and finish our meeting with lively conversation, cake and coffee. We sponsor several collections for Neighborhood Shelters. Come and join us.
---
>

 American Antique Arts Association
3rd Wednesday
September through April
An enthusiastic group of men and women celebrating over 40 years of membership in the A.A.A.A. The focus of our meeting centers around learning about various antiques and collectibles. A knowledgeable spokesperson presides at each meeting. Members participate in "Show and Tell," as we learn and enjoy individual collections as well as those presented by our program speakers.
---
Hollin Hall Book Club
4th Wednesday
The Hollin Hall Book Club is the place for lively discussion and views that may vary. The 'book of the month' is selected by our members and is often a treasure that we would have otherwise missed. The books are provided by the Fairfax County Public Library. Book selections include fiction and non-fiction.
New members are welcome…come, join the fun, every 4th Wednesday (except December).
Click here for the Book Club Reading List
---
Cozy Mystery Book Club
2nd Monday
"Many cozy mystery readers are intelligent women looking for a 'fun read' that engages the mind, as well as provides entertainment…something to 'look forward to getting back to'. This is not to say that intelligent men don't read cozies…they do!" Quoted from www.cozy-mystery.com
Come join our group as we read mysteries from various authors selected by club members themselves. Drop in on a meeting one Monday or see Patti to check out a book!
Click here for the Cozy Mystery Book List
---
Ikebana – Alexandria Workshop
1st Wednesday,  September through November, and February through May
Ikebana is a style of flower arrangement that started in Japan. The style is minimalistic and emphasizes the use of space and line. One can have a beautiful arrangement using one, two or three stems. One can use the plant twigs, stones and leaves as well as the flowers.
---
Military History Discussion Group
 2nd and 4th Mondays

Programs cover all eras of military history, but there is a natural tendency to emphasize the 20th Century.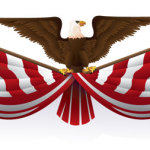 Audience; 15 to 35 seniors (and others), many veterans
          Contact: Frank Cihak, Acting Program Coordinator  (fjc@cox.net), 703-360-0650
If you can give a presentation, or know someone who can contact Frank Cihak
---
Model Railroad Club

3rd Thursday
Schedule: Schedule

The Club has three operational layouts in HO and N scale. One HO layout was professionally built with extensive track and scenery. Monthly meetings include member presentations, and discussions of various prototypes and model railroading. Topics cover the history of US and foreign railways, mass transit systems past and present and the future of railway travel.
The Club sponsors a public Christmas display with model train operations. Refreshments are served. All are welcome. Yearly agendas are available on the Center's bulletin Board.
---
Mount Vernon House and Garden
2nd Wednesday
September through April, with the exception of December and sometimes February 
The Mount Vernon House and Garden Club is a social community organization devoted to creating and fostering ideas for the home, the arts and gardening. Our meetings feature guest speakers and demonstrations related to these ideas. We also take field trips to areas of interest.
Dues are $20 yearly. Refreshments are served at our meetings.
---
Mount Vernon Genealogical Society (MVGS)
General Meeting, 3rd Tuesday
MVGS Schedule for Hollin Hall Senior Center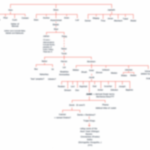 The purposes of the Society are:
Encourage the affiliation of persons interested in the pursuit of their ancestral heritage and to promote fellowship and cooperation among them.
Stimulate and provide instruction in the use of genealogical research methodology and adherence to standards of accuracy and thoroughness in genealogical research.
Provide a forum for the sharing of knowledge gained by individual members in their own research.
Collect, preserve, and disseminate genealogical, biographical and historical knowledge and  information.
MVGS meetings are open to members of Hollin Hall Senior Center as well as the general public.
There is no cost to attend these meetings.
---
Mount Vernon Genealogical Society Research Center Open
Tuesday, Wednesday and Thursday
3rd Tuesday
Closed first Wednesday of the month.
The Genealogical Research Center has close to 4,000 books, a large collection of CDs and DVDs, computers, and access to online genealogical databases. There is no charge for using the Research Center and it is open to the general public. In addition, there is a newsletter with articles designed to help our members improve their research skills. Additional information about the meetings and MVGS can be found at MVGS Web Site
TOP
---
Mount Vernon Quilters Unlimited
2nd and 4th Tuesday, General Meeting
1st, 3rd, 5th, Informal Bees
The primary purpose of Mt. Vernon Quilters Unlimited is for the education and support of the art of QUILTING but our chapter also has a strong commitment to community with our charitable works and community outreach.
We meet every 2nd and 4th Tuesday with program and business meetings from September until the 2nd week in June here at the Senior Center, and we meet every 1st, 3rd and 5th Tuesday of each month all year for bee.
All are welcome.
---
The Other Book Club w/Julie
4th Fridays
The popular Elizabeth Berg Book Club has come to a close. It was enthusiastically received by those familiar with the author as well as those just reading Ms. Berg's books for the first time. The group unanimously decided to focus on other popular women authors; both past and present. Club members were involved in the recommendations for 2016 and this list includes such authors as Celeste Ng, Anne Lamott, Paula Hawkins, Lousie Perry and more.
Click here for the Book List
The Book List is also available in the 1st floor lobby.
See Julie for further information and/or to obtain a book! All are welcome!
---
Photo Club
2nd Friday
The Photo Club brings together seniors interested in digital photography for their mutual benefit. All levels of photographic skill are welcome to participate. Members have the opportunity to display their photographic work monthly on the bulletin board at the Senior Center.
The Club's computer and other hardware are available to download images from digital cameras, edit them, and print them, with guidance from other club members.
---
♫♪♫ Piano Club♫♪♫
Monday
The Piano Club dates back to the very beginning days when Hollin Hall opened its doors to seniors.
---
Theater Club –Readings
1st & 3rd Fridays
MYSTERY! DRAMA! COMEDY! THEATER CLASSICS!
The Reading Theater Club offers something different — a way to be yourself being someone else! Members read and play-act scenes and short plays to entertain ourselves and our friends. Performances are informal—no stage fright worries! Acting experience is not necessary.
We rehearse during regular meetings every first and third Friday at 1:00 p.m. Join us to try out your acting skills and have fun!
---
The Vegetable Garden

"Fast Food" Center of Hollin Hall Senior Center

 For people who want to try growing their own vegetables, reap the physical and mental benefits of communing with nature in our small organic garden,located right outside Room 112 on the grounds of Hollin Hall Senior Center. Becky will provide tools, and seed expertise, including introduction and additional information as needed. You do the planting, weeding and (hopefully) eating. Even if you are not a gardener, check out our garden board to see announcements of upcoming programs, articles of interest and garden records.Fresh air and exercise is good for the body and soul!
---
The Woodworking Shop
The woodworking room is for individuals who are members of the Center, and have completed the Safety Training Class before using the woodworking shop.
Participant must have some knowledge of woodworking equipment before using the room.