For more information Ask A Question
Click on the Club name to get details
CLUBOUSE DIRECTORY
---
AARP Mount Vernon Chapter #3198
1st Friday, 1:00 PM
Room: 112
September through June
Leader: Ann Connell

Everyone is Welcome to our regular meeting that is held the 1st Friday, September through June. It's a great time to get together with friends and neighbors, fun for all. We always have a short business meeting, followed by a special program and finish our meeting with lively conversation, cake and coffee. We sponsor several collections for Neighborhood Shelters. Come and join us.
---
 American Antique Arts Association
3rd Wednesday, 9:30 AM
Room 216
September through April
Contact: Ann Connell

An enthusiastic group of men and women celebrating over 40 years of membership in the A.A.A.A. The focus of our meeting centers around learning about various antiques and collectibles. A knowledgeable spokesperson presides at each meeting. Members participate in "Show and Tell," as we learn and enjoy individual collections as well as those presented by our program speakers.
---
Ikebana – Alexandria Workshop Ikebana International Chapter Number 1
1st Wednesday,  September through November, and February through May
Ikebana is a style of flower arrangement that started in Japan. The style is minimalistic and emphasizes the use of space and line. One can have a beautiful arrangement using one, two or three stems. One can use the plant twigs, stones and leaves as well as the flowers.
---
Mount Vernon House and Garden
2nd Wednesday, 9:30 AM
Room: 218
September through April, with the exception of December and sometimes February
Contact: Janie Bauer

The Mount Vernon House and Garden Club is a social community organization devoted to creating and fostering ideas for the home, the arts and gardening. Our meetings feature guest speakers and demonstrations related to these ideas. We also take field trips to areas of interest.
Dues are $20 yearly. Refreshments are served at our meetings.
---
Mount Vernon Genealogical Society Research Center
Open Tuesday, Wednesday and Thursday
10:00 AM – 2:00 PM, Room 214
3rd Tuesday, open 10 a.m. to 12:00 p.m.
The Genealogical Research Center has close to 4,000 books, a large collection of CDs and DVDs, computers, and access to online genealogical databases. There is no charge for using the Research Center and it is open to the general public. In addition, there is a newsletter with articles designed to help our members improve their research skills. Additional information about the meetings and MVGS can be found at https://mvgenealogy.org/.
---
Mount Vernon Genealogical Society (MVGS) General Meeting
3rd Tuesday 10:00 AM – 12:00PM
Contact: Janelle Blue
Additional information about the meetings and MVGS can be found at https://mvgenealogy.org/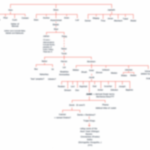 The purposes of the Society are:
Encourage the affiliation of persons interested in the pursuit of their ancestral heritage and to promote fellowship and cooperation among them.
Stimulate and provide instruction in the use of genealogical research methodology and adherence to standards of accuracy and thoroughness in genealogical research.
Provide a forum for the sharing of knowledge gained by individual members in their own research.
Collect, preserve, and disseminate genealogical, biographical and historical knowledge and  information.
MVGS meetings are open to the general public.
There is no cost to attend these meetings.
---
Mount Vernon Quilters Unlimited
General Meeting: 2nd and 4th Tuesday, 12:30 PM – 3:00 PM, Room 112
Informal Bees: 1st, 3rd, 5th Tuesday, 10:00 AM – 3:00 PM 
The primary purpose of Mt. Vernon Quilters Unlimited is for the education and support of the art of QUILTING but our chapter also has a strong commitment to community with our charitable works and community outreach.
We meet every 2nd and 4th Tuesday with program and business meetings from September until the 2nd week in June here at the Senior Center, and we meet every 1st, 3rd and 5th Tuesday of each month all year for our informal bees.
All are welcome.