For more information Ask A Question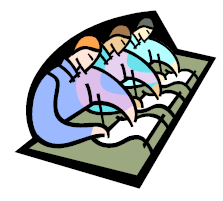 ---
---
Alexandria Memories
3rd Monday, 1:00 PM
Room 216
Leader: Anna Dodson

If you are interested in the history of Alexandria, this is the group for you. Each month we discuss a facet of Alexandria's history. In the coming months we have planned a two-month program about Alexandria and Slavery. Participants may choose a topic they would like to hear about, and almost any topic is acceptable. Join us and share your memories.
TOP
---
One-on-One Computer Instruction
As scheduled – Monday, 10:00 AM & 11:00 AM
Room 215
Contact: Jennifer Smith
These are by reservation only.
Check out the Computer Class Board on the first floor lobby for more information of when these sessions are held.
We offer "one-on-one" sessions. The Instructor and student spend one hour discussing and solving computer problems and practices.
A sign-up sheet is on the 1st floor Computer Bulletin Board.
TOP
---