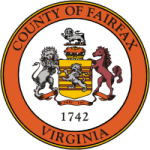 From a smart phone, click on a phone number to dial the number.
Aging, Disability and Caregiver Resources Line
Professional social workers are ready to assist you in finding the services you need. County information specialists are on hand to discuss transportation and service needs.
Monday – Friday, 8:00 a.m. – 4:30 p.m. 703-324-7948, TTY 711
You may also visit the county's one-stop webpage for information about services, recreation and community engagement opportunities.  When you do, be sure to subscribe to the Golden Gazette newspaper and Fairfax 50+ E-News.