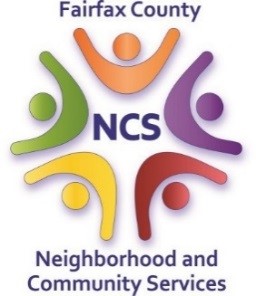 Get Creative! Join us in celebrating the invigorating effect the arts can have on older adults across Fairfax County.  From painting and writing to dancing and music, the arts make living 100 years full of meaning, purpose and grace.
The Creative Aging Festival, coinciding with Older Americans Month, is presented by Fairfax County in collaboration with the Arts Council of Fairfax County and the National Alliance of Community Economic Development Associations.
Don't miss out on the opportunity to participate at one of the following events to showcase your talents or learn a new skill!
See all events in Fairfax County
South County Events
Date (Time)

Location

Activity

 

Monday, May 1 (12:30 p.m.)

Kingstowne Ctr. for Active Adults

6488 Landsdowne Center, Alexandria, VA 22315

703-339-7676, TTY 711

 

African Drumming and

Poly Rhythms

Learn
songs, stories and history while drumming ancient African beats.

 

Monday, May 1 (12:30 p.m.)

Kingstowne Ctr. for Active Adults

6488 Landsdowne Center, Alexandria, VA 22315

703-339-7676, TTY 711

 

Watercolor Painting Class

 

Monday, May 1 (1:00 p.m.)

Hollin Hall Senior Center

1500 Shenandoah Road, Alexandria, VA 22308

703-765-4573, TTY 711

 

Hard Boiled Detective Fiction Crime
fiction from the 1920's to the 1950's.

 

 

Tuesday, May 2 (10:30 a.m.)

 

South County Senior Center

8350 Richmond Highway, Ste. 325, Alex., VA 22309

703-704-6216, TTY 711

 

Creative Cooking Includes
meal preparation, cooking, servicing and consumption.

Cost is $5 per person.

 

Tuesday, May 2 (12:30 p.m.)

Lorton Senior Center

7722 Gunston Plaza, Lorton, VA 22079

703-550-7195, TTY 711

Movement, Dance, and Healing

with
Annetta Dexter Sawyer

 

Wednesday, May 3 (12:30 p.m.)

Kingstowne Ctr. for Active Adults

6488 Landsdowne Center, Alexandria, VA 22315

703-339-7676, TTY 711

 

 

Ballroom Dancing

 

 

Wednesday, May 3 (12:30 p.m.)

 

South County Senior Center

8350 Richmond Highway, Ste. 325, Alex., VA 22309

703-704-6216, TTY 711

Curtis Blues

Acoustic Music-Mississippi Delta

Blues,
soulful harmonica, emotionally

expressive singing, slide guitar and

rock'n drum beat.

 

 

Thursday, May 4 (2:00 p.m.)

 

Kingstowne Ctr. for Active Adults

6488 Landsdowne Center, Alexandria, VA 22315

703-339-7676, TTY 711

 

Belly Dancing

This
is a Middle Eastern style dance.

 

 

 

Thursday, May 4 (3:00 p.m.)

 

 

Hollin Hall Senior Center

1500 Shenandoah Road, Alexandria, VA 22308

703-765-4573, TTY 711

 

Improv with Next Stop

Theater Co.

Learn
the art and fun of acting

without
a script. Create scenes

without
memorizing lines.

 

 

Friday, May 5 (10:30 a.m.)

 

Lorton Senior Center

7722 Gunston Plaza, Lorton, VA 22079

703-550-7195, TTY 711

Stained Glass Tea Lights

Creating stained glass tea light.

 

 

 

Friday, May 5 (1:20 p.m.)

 

 

Mount Vernon ADHC

8350 Richmond Highway, Ste. 173, Alex., VA 22309

703-704-6047, TTY 711

 

Cinco de Mayo Dance

Celebration

Learn
simple dance moves to Latina/

Mariachi
music. Stay for a pinata!

 

 

Saturday, May 6 (7:00 p.m.)

 

 

St. Aidan's Episcopal Church

8531 Riverside Road, Alexandria, VA 22308

**Register with Hollin Hall Senior Center

703-765-4573, TTY 711

"Finding Her Here"

 

The
evening performance celebrates

the Free Spirit through dance, poetry

and
music.

 

 

Saturday, May 6

(10:00 a.m. – 2:00 p.m.)

 

 

Hollin Hall Senior Center

1500 Shenandoah Road, Alexandria, VA 22308

703-765-4573, TTY 711

 

Repair
Café

Community
members brought together to repair broken household items in an effort to develop sustainable communities
and relationships.

 

 

Tuesday, May 9 (2:00 p.m.)

 

Hollin Hall Senior Center

1500 Shenandoah Road, Alexandria, VA 22308

703-765-4573, TTY 711

Yoga Dance Workshop

An
interactive dance fusion workshop

with
live, relaxed  music by Bassapella