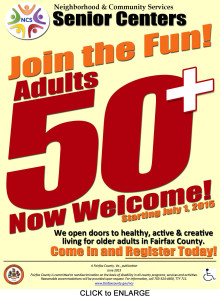 Hollin Hall Senior Center for Creative Retirement
Celebrating Life After 50!
Educating, Enlightening, Enriching Lives, and Empowering People for 35 Years in Mount Vernon
 Never Too Old to Play!
Welcome to the Hollin Hall Senior Center for Creative Retirement!  Hollin Hall is your place to connect, a place to build new skills, form a community, and stay healthy and active.  Our mission is to enhance the Fairfax County community and quality of life for citizens 50 years of age or older by:  
Promoting healthy lifestyles;
Encouraging life-long learning;
Facilitating community involvement;
Supporting human service activities and programs in our community at large.
We plan and implement A Human Service System response to meet our community and Human Services challenges.
Building capacity in the community to respond to critical needs.
Coordinating and implementing community and neighborhood based programs and services using prevention and community engagement approaches.
Coordinating community and county resources to increase access and utilization.
Providing reasonable accessibility accommodations upon request. To request special accommodations call 703-324-4600, TTY 711. Please allow at least ten working days in advance of an event in order to make necessary arrangements.
For more information call (703) 765-4573 TTY 771 (Click on the phone number to dial the number)
Hours of Operation: 9 a.m. – 4 p.m.
This website is maintained by the Hollin Hall Senior Center Advisory Council.
Fairfax County and Fairfax County Neighborhood and Community Services are not responsible for the content of this website.